Speaknow Assessment Blog
23/09/2022 by speaknow
B1 – Intermediate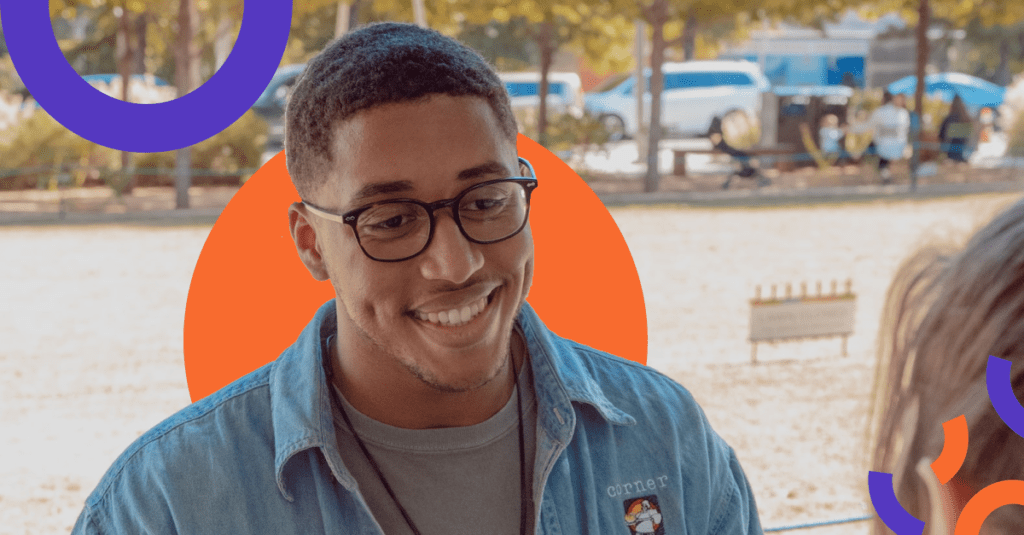 What does CEFR Level B1 mean? What capabilities does a person with this level of proficiency exhibit?
CEFR Level B1 means that a person has an intermediate level of communication.
A person who speaks at a B1 level is understandable when speaking, but still makes mistakes. They can communicate mostly about topics with which they are familiar, and they might repeat themselves or hesitate in speaking. They can also give explanations for their opinions and plans, and can connect phrases in a simple manner. They might find it easier to speak with someone who has a similar accent to them.
When listening to a conversation, they can understand clear, standard speech on familiar matters they know from work or school. They can comprehend the main point of radio and television programs on current events, provided that delivery is slow and clear.
In reading, a person can understand texts which consist mainly of high frequency everyday language, or topics related to their job. They can understand descriptions of events and feelings expressed in personal letters.
A person who writes at a CEFR B1 level can write simple text on topics with which they are familiar or are of interest to them, and can describe personal experiences in letters.
Given that the vocabulary of a person with this CEFR level is limited to familiar topics, it is useful for people with this level of speech to be employed where they can speak about the same topic.
Three positions which might suit people of this level of English in your company are Accounts Executive, Maintenance and Facility Operator, and Finance Accounts Clerk.
Account Executive
Someone in this role needs to:
Manage existing customer accounts
Make routine account maintenance calls to customers
Follow through on specific stages in contract lifecycle
Maintain relationships with existing customers
Obtain supplementary details and billing information from customers.
Because most of the work done by someone who is not a full-cycle Account Executive is repetitive and related to the person's job in the company, it will be easy for someone whose English is level B1 to integrate into this position.
Maintenance and Facility Operator
Someone in this role needs to:
Complete daily, weekly and monthly checklists on building equipment maintenance procedures
Maintain records of scheduled maintenance procedures
Respond to emergency maintenance requests as required
Coordinate external subcontractors
Interact with the Help Desk Support of the material handling providers for problem resolution
The majority of the work done is routine procedure, rather than communication. When communication is necessary, the only interaction in English is likely to be in understanding requests, scheduling subcontractors, and speaking with help desks – all of which have very job specific vocabulary – and as such, a higher level of English is not necessary.
Finance Accounts Clerk
Someone in this role needs to:
Manage account balances and details with clients
Procure standard documentation for accounts
Fill out routine paperwork
File reports and account information
The role does not require extensive knowledge of English, if account management is mostly done with local offices. Given that most communication will be local, and the interaction with English-speaking clients will be limited and on topics with which the clerk is familiar, a basic understanding of English is adequate.
Interested in whether your talent can fill these positions?